---
THE STRASBURG RAIL ROAD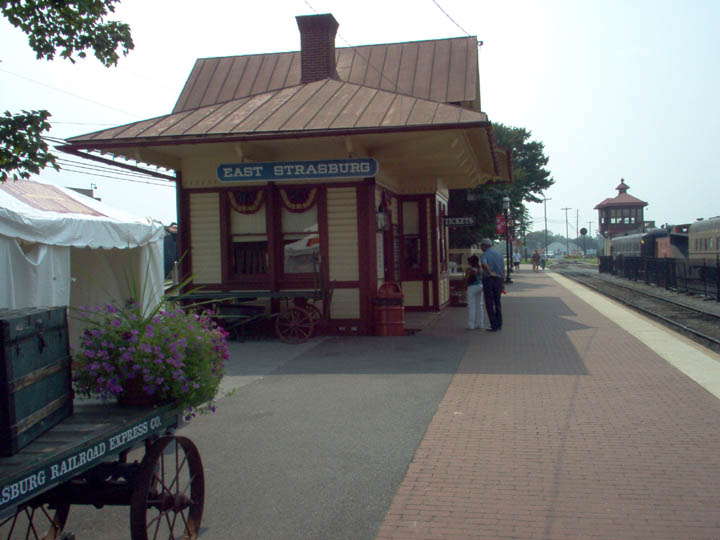 This is the West face of the East Strasburg Depot. This is where you buy the tickets for a trip to Paradise. Originally the East Petersburg Station, built in 1882, the station was moved to its present location and renamed to serve the Strasburg Rail Road.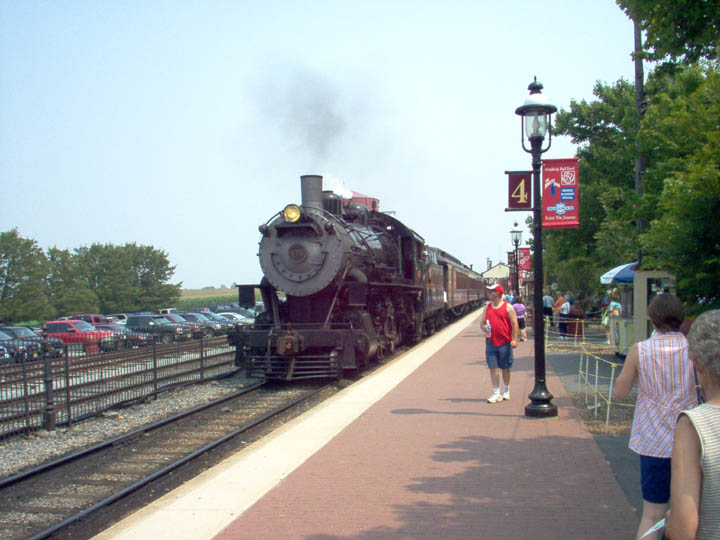 Probably one of the most photographed steam locomotives in the United States, Norfolk & Western #475, slows for the platform at East Strasburg Station. She was built in 1906, by Burnham Wiliams & Company. After dropping the cars, the loco will run-around to the other end of the train for the trip to Paradise.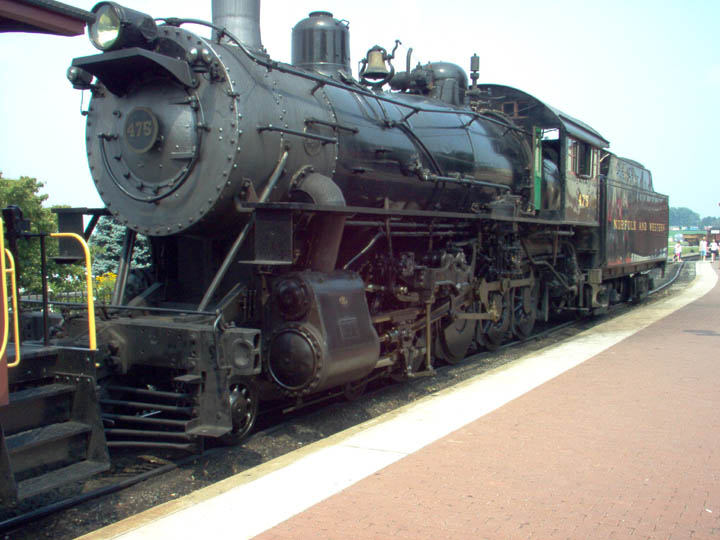 A little closer view of #475. She has run-around the train and is coupling up for the run to Paradise. A great example of an early 20th Century 4-8-0 steam locomotive.
Another much photographed steamer, Strasburg Railroad #90, arriving at East Strasburg Station. This 2-10-0 was built by Baldwin in 1924 and purchased by the Strasburg Rail Road from the Great Western Railway in 1968. No. 90 was pulling the 2nd (alternating) train on the line this day.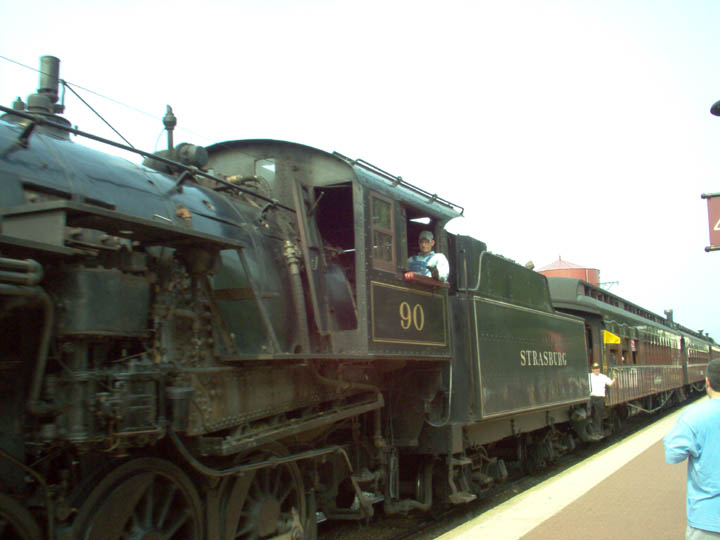 A closer look at #90 after it came to a stop at the loading platform. The fireman is taking his ease while they wait for the breakman to uncouple the locomotive from the train.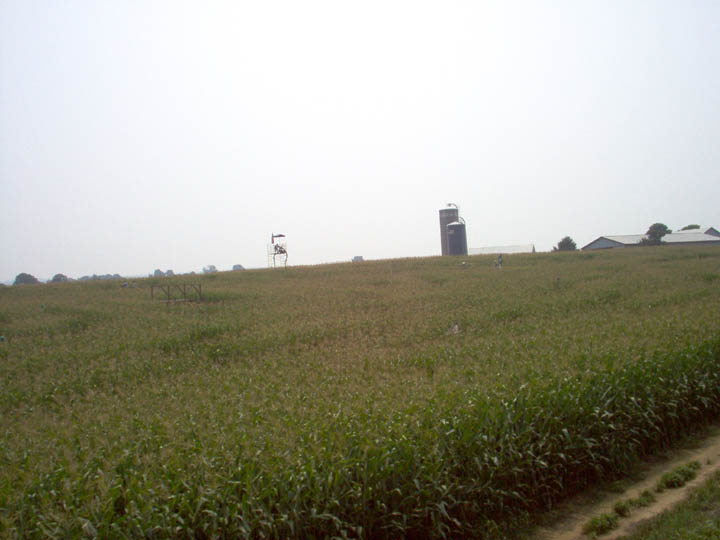 One of the sights on the way to Paradise. A huge maze in a cornfield. The tower in the background is used by patrons as a lookout and by the proprietors to find lost customers. The field had to have covered at least 6-acres. Not my idea of fun on a 94-degree day!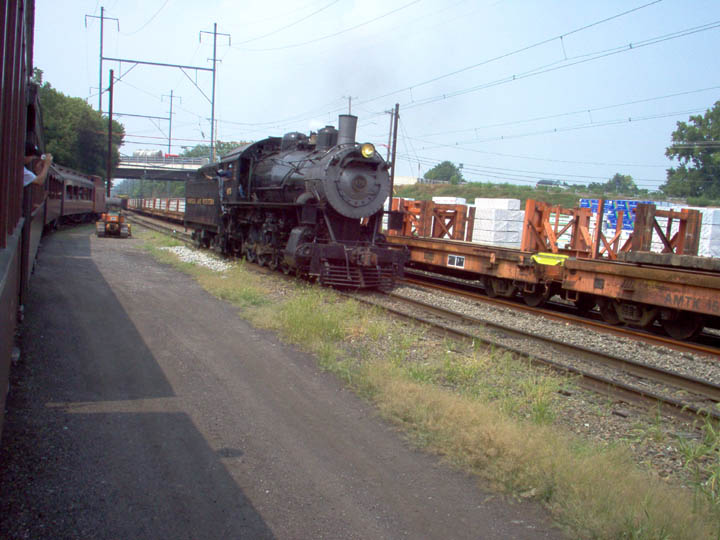 Since there are no turning facilities at the Paradise end of the line, Strasburg Rail Road trains usually back all the way to Paradise. Once there, they use a parallel track to run-around to the back, now front, of the train for better control. Plus, they will look better for the railfans when the train returns to East Strasburg Station. Here, Norfolk & Western #475 runs around, to the head of its train, in Paradise, PA.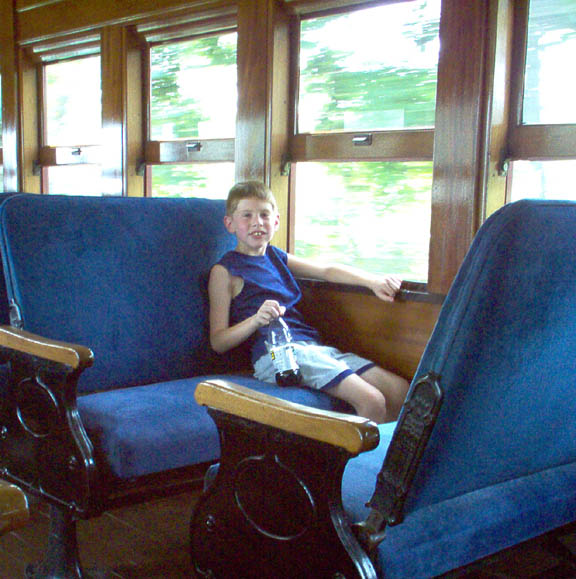 A happy-camper. My grandson, Zachary, enjoying the surroundings as we wait on the siding in Paradise, PA.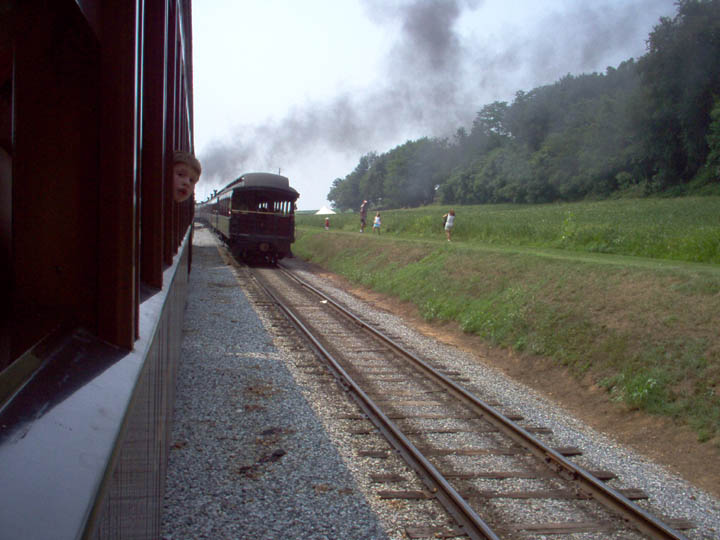 N&W, No. 475 sits on the passing siding at Groff's Grove, as Strasburg RR, No. 90 rolls westbound on the Strasburg Rail Road. Notice the interested observer looking out of the window.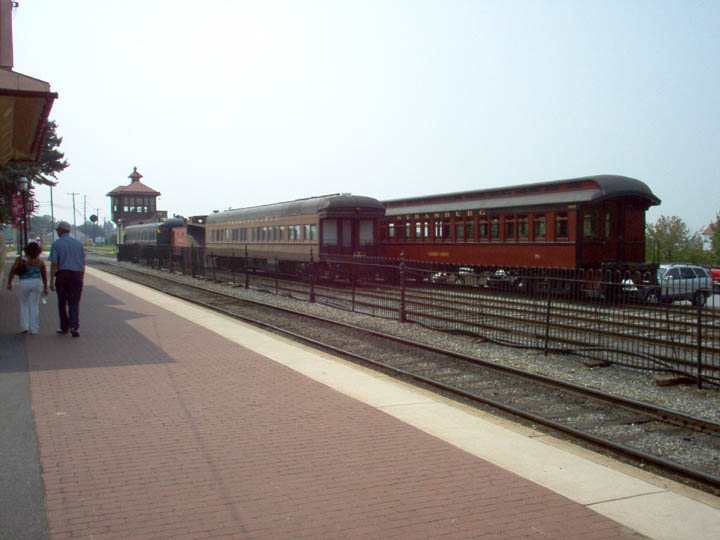 Some of the Strasburg Rail Road's spare rolling stock. Not visible behind the cars in the foreground is the 'Presidents Car. A restored private car of considerable elegance.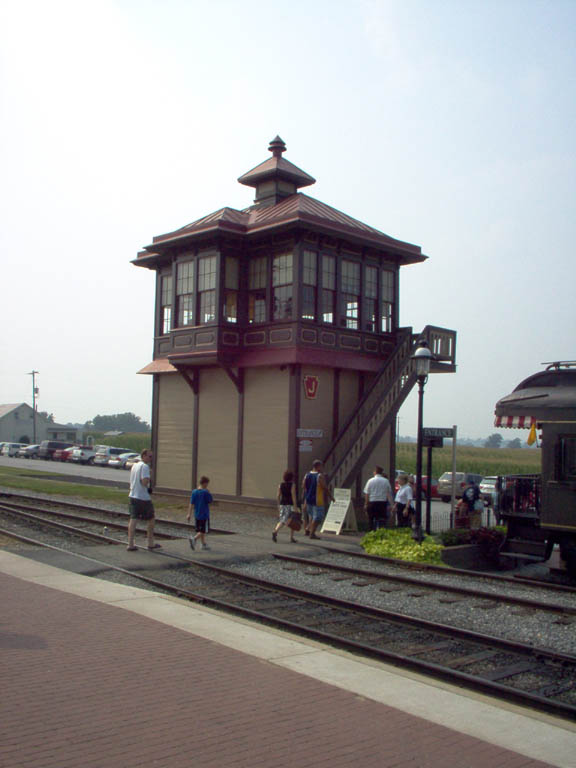 "J" Tower was built in 1885 by the Cumberland Valley Railroad at Lemoyne, PA. When it was closed down by Conrail in 1983, the Lancaster Chapter of the National Railway Historical Society arranged to move the tower to its present location at East Strasburg. Today, the restored tower is open to the public and provides a unique perspective of Strasburg Rail Road operations.